BUY RARE VICTOR MATURE MOVIES!!!
VIEW VICTOR MATURE'S COSTUMES!!! - Not For Sale
JOIN THE NEW CAMPAIGN TO HAVE A&E DO A BIOGRAPHY ON VICTOR MATURE!

Buy Charles Rubin's fabulous NEW BOOK! You will love it!
Make sure to visit Loretta Lynn's Coal Miners Daughter Museum and visit the exhibit dedicated to Victor's life and career! For all of the exciting details visit Loretta Lynn.com
Before you leave, please visit Biography (Click on PROGRAMMING and then BIOGRAPHY SUGGESTION) and e-mail them and let them know that you want them to do a segment on VICTOR MATURE!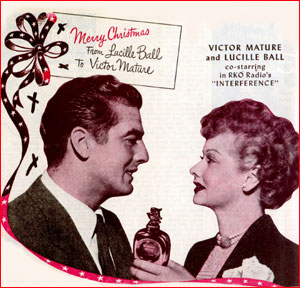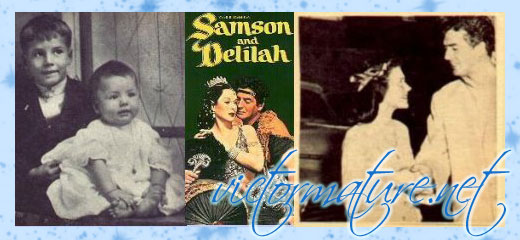 MAKE VICTOR "STAR OF THE MONTH" ON TURNER CLASSIC MOVIES! E-MAIL TURNER CLASSIC MOVIES AND LET THEM KNOW THAT YOU'D LIKE TO SEE VICTOR AS "STAR OF THE MONTH". JUST VISIT THEIR FEEDBACK PAGE, SELECT "STAR OF THE MONTH" UNDER CATEGORY AND REQUEST THAT THEY MAKE VICTOR "STAR OF THE MONTH"! SPECIAL THANKS TO DIXIE!
Tripod, for some unknown reason, (which they still refuse to explain to me) deleted a huge part of the website and won't give me the account back. So I've moved the files to VictorMature.org Just click the graphic above to view all of the files. Thank you so much for your patience during this time while I've been moving everything! :)
THIS SITE IS BEST VIEWED WITH INTERNET EXPLORER. I'VE BEEN USING FIREFOX A LOT LATELY AND FOR SOME REASON THESE NEW FILES AND THE TRIPOD ONES DO NOT SHOW UP LIKE THEY ARE SUPPOSED TO. SO FOR YOUR BEST VIEWING EXPERIENCE PLEASE USE INTERNET EXPLORER OR SAFARI. THANK YOU :)
There is an online group and two websites that have taken HUNDREDS of copyrighted photos and articles off of this site and have reposted them. These photos/articles are copyrighted and have been given for use ONLY ON THIS SITE. PLEASE DO NOT take any pictures or articles off of this site and repost them anywhere else. They are property of their original owners who have kindly given them for use on this site. Also the articles that have been taken were given to me to reprint with permission from certain writers/journalists and are NOT to be reprinted anywhere else.
PLEASE BE RESPECTFUL AND DO NOT REPOST ANY PHOTOS AND ARTICLES FROM THIS SITE. Thank you.
A thank you goes to the following people for giving the fan club permission to use certain photos on this website: Lynn Redgrave, Todd Hughes of the American Film Institute and the Lizabeth Scott Compendium, Maria Ciaccia, and Libby Darnell.
This fan club does not wish to violate any copyright laws so if you see anything on this website that should not be here please e-mail the club and it will be removed immediately. Thank you. :) Please do not use any of the scanned images or information from this site on other websites or pages without prior permission. Many of the photos etc. on this site have been given for use ONLY on this site and the COPYRIGHT BELONGS TO THE ORIGINAL OWNERS. So it is very important that you DO NOT COPY PHOTOS or TEXT from this site without prior permission. Thank you! :) A special thank you goes to the family of Victor Mature. :)
The Victor Mature Fan Club and Website -- Mature's Matinee is a registered member of the National Association of Fan Clubs.
All of the original photos and text Copyright © 1998-2014 by The Victor Mature Fan Club and Website -- Mature's Matinee. All Rights Reserved. www.victormature.net