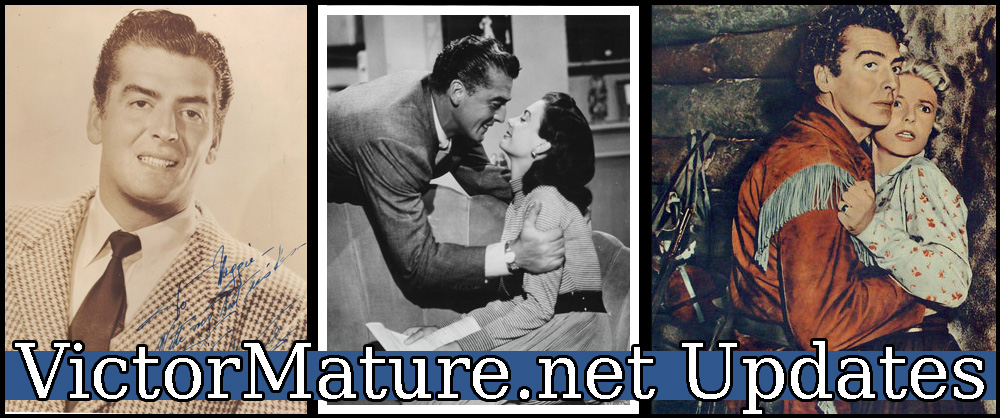 2015
January 2015 - Some of the older information that I'm archiving I will be adding to this 2015 update page instead of the main index page so for the most current updates make sure to check out the main index page, the Facebook feed and the 2015 Update page to make sure you get to see everything!
I've added two pages. I archived Victor's 101st Birthday Celebration from 2014 here. Also the Film Society of Lincoln Center Announces 2015 Jewish Film Festival - Cry of the City is featured. Thanks so much to Victoria for the information!
20 January 2015 - I've added the links to various great Victor articles from 2014 here.

Copyright © www.victormature.net The Victor Mature Fan Club and Website - Mature's Matinee - All rights reserved. Please do not use any of the images or information from this site on any other websites or pages.