Check out Once Upon A Screen's blog post called "Friday Foto Follies: The Phonograph" where you can see a fantastic picture of Victor and Diana Dors listening to a Sinatra record! Thank you so much to Victoria for the link! http://aurorasginjoint.com/2015/12/04/friday-foto-follies-the-phonograph/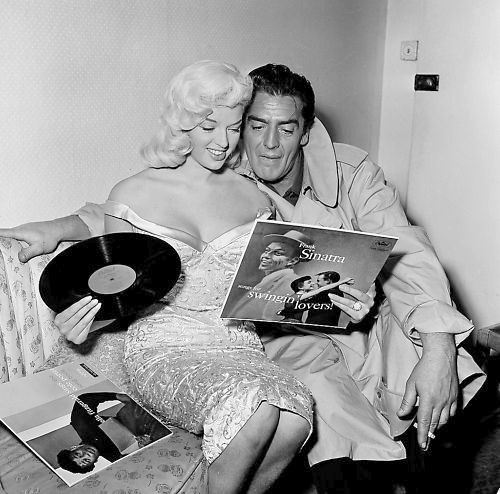 Check out this great Criterion Blogathon featuring My Darling Clementine November 16-21!!! https://hqofk.wordpress.com/2015/10/28/the-criterion-blogathon-roster-schedule/ Thank you so much to Victoria for the information!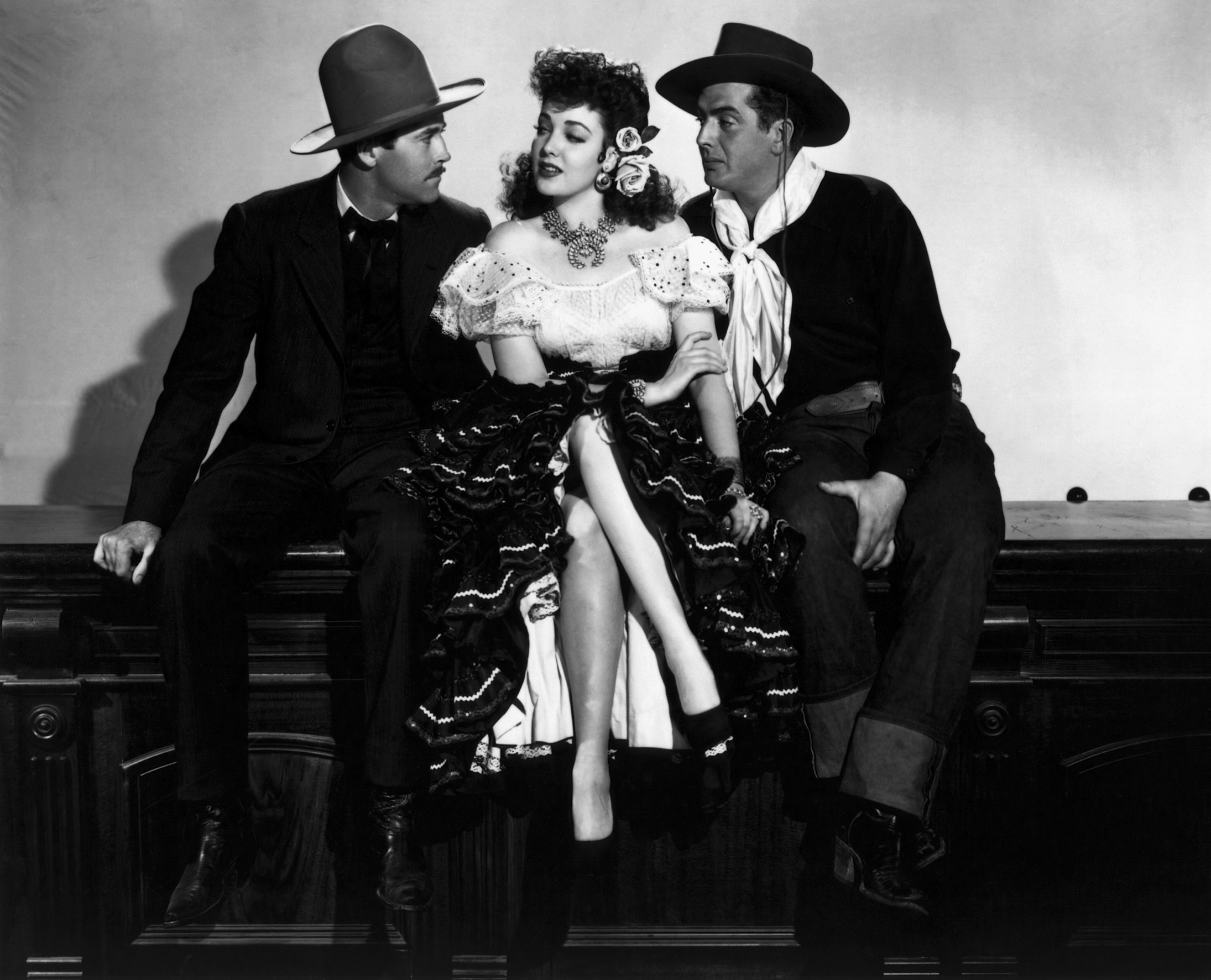 Check out this cool article about the Chico Elks Lodge in Chico, California and the section about visiting celebrities. It says:
"Much to the delight of the ladies, during the late 1940's, Hollywood actor Victor Mature was seen visiting the Lodge in the company of the late Roy Miller. Brother Miller was a 65 year active member of Chico Lodge and may be remembered as the owner of the Miller's Markets chain of Supermarkets and his residence, the Miller Mansion on the Esplanade. Actor Victor Mature was close friends with the Millers." The caption on the photo says: "Brother Roy Miller, pictured here with his wife Artie and daughters Sandra, Carol and their guest, Hollywood actor Victor Mature, during the actor's visit in the late 1940's." http://www.chicoelks.com/category/history/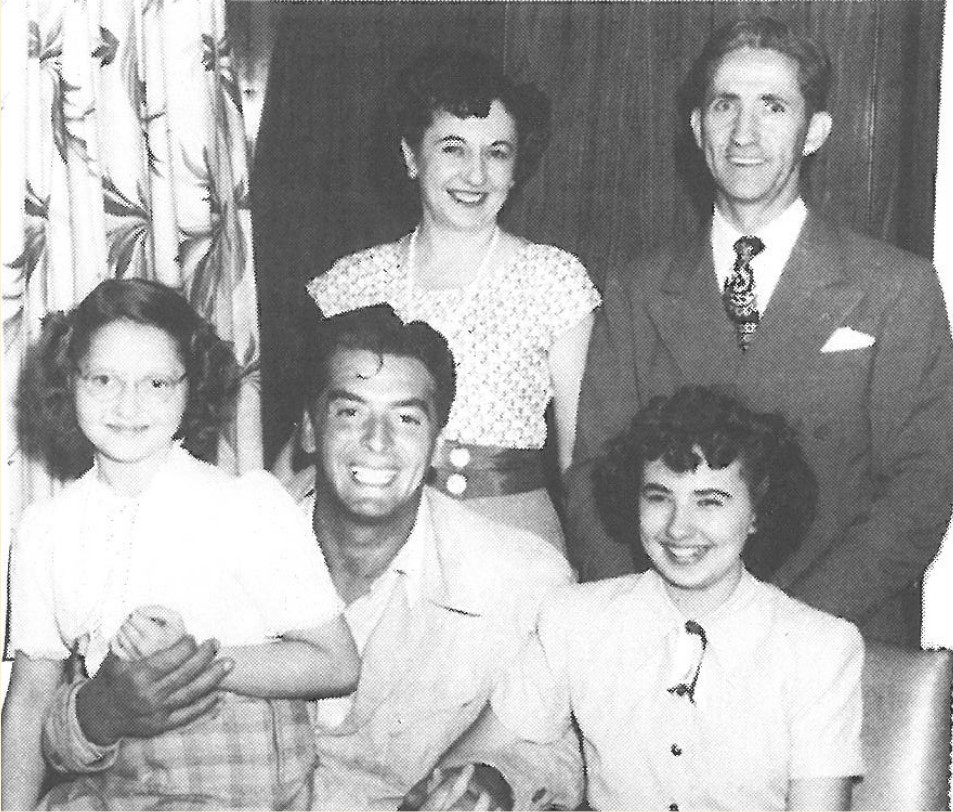 The Film Noir Foundation presents "Kiss of Death" - screening in 35mm on Wednesday, December 16 at San Francisco's historic Castro Theatre during NOIR CITY Xmas! - It says: NOIR CITY once again offers the dark gift of film noir for the holidays. Join us at San Francisco's historic Castro Theatre on Wednesday, December 16, for a double dose of Noir Noël: Max Ophüls' The Reckless Moment (1949) at 7:30 and Henry Hathaway's Kiss of Death (1947) at 9:30. Ophüls' heady cocktail of film noir and "women's picture" stars Joan Bennett as a housewife desperate to shield her daughter from a murder charge and James Mason as the reluctant blackmailer who develops a tenderness towards her. Henry Hathaway's hard-bitten noir stars Victor Mature as a convict who turns informer in order to be reunited with his now-motherless children. Richard Widmark plays the vicious thug Mature befriends in order to betray.
Both films will screen in 35mm, and tickets for this exceptional event are only $12 for the double bill—less than the cost of a single holiday eggnog at any bar in town! Tickets are now available online and can also be purchased at the Castro Theatre box office on the day of the show. BUY TICKETS.
In addition to a seasonally themed double bill of vintage noir films, host Eddie Muller will be revealing the complete schedule (and scorching new poster!) for the eagerly anticipated NOIR CITY 14 festival, coming to the Castro January 22-31, 2016. Passports (full series passes) and tickets to all the festival's double features will go on sale on NoirCity.com the same evening. We will also be selling Passports at the theatre along with some brand new official Film Noir Foundation merchandise, so you can catch up on holiday gift shopping for the film noir lover in your life, too. http://filmnoirfoundation.org/news.html Thank you so much to Victoria for the information!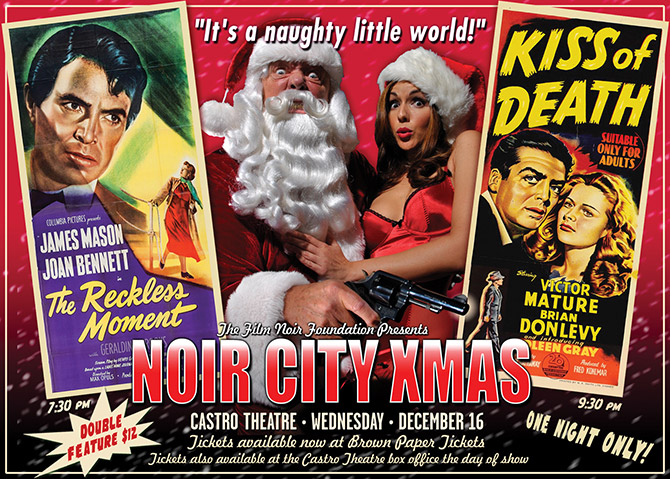 Copyright © www.victormature.net The Victor Mature Fan Club and Website - Mature's Matinee - All rights reserved. Please do not use any of the images or information from this site on any other websites or pages.