XXXXXXX
Check out this interesting article about 93 year old former Pullman porter, Benjamin Gaines, that talks about Victor who frequently traveled to Louisville aboard the luxury rail cars. http://www.chicagotribune.com/news/ct-pullman-porter-national-monument-anniversary-met-20160218-story.html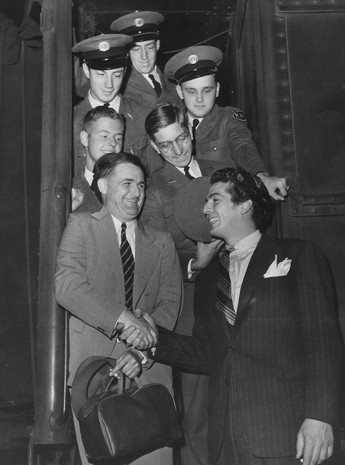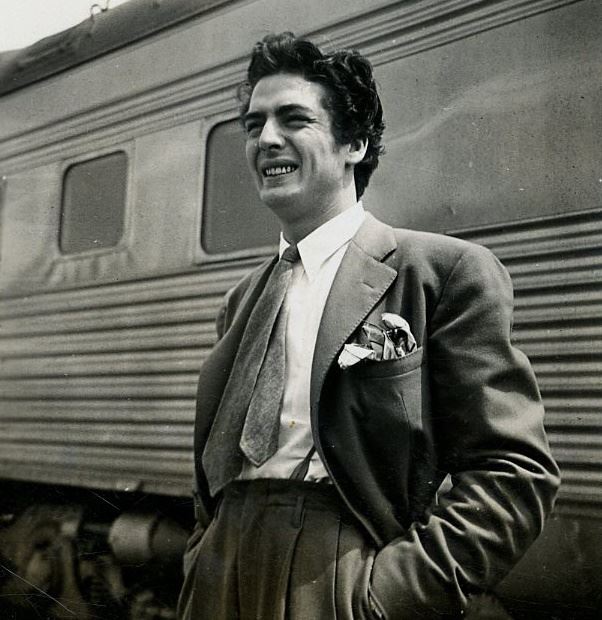 XXXXXXX
http://www.sportsartifacts.com/publications.html
I've posted this picture of Victor playing baseball before but never knew when or where it was from. I believe it's from the 1949 Movie star World Series which was used to raise funds to benefit the City of Hope Motion Picture Relief Fund. This fund provided retired entertainment industry workers to have a place to get the assistance they needed to survive in their later years. Different stars played at different games. Victor must have played in the one from this program because you can see someone wrote Vic Mature and 3. Victor was a "Tragedian". There were also Comediens. The teams played at Wrigley, Municipal, Briggs, Fenway, Griffith, Yankee and Forbes stadiums etc. Some of the stars listed include Bob Hope, Alan Young, Keenan Wynn, Betty Lynn, Jack Carson, Peter Lawford, Jane Russell, John Derek, John Payne, and Audrey Totter. 1949 "MOVIE STAR WORLD SERIES Comedians vs. Tragedians". Apparently stars toured to 9 cities in July 1949 to benefit City of Hope Motion Picture Relief Fund. Seems to have been 2 baseball teams + bat girls. Comedian Team: Bob Hope, Jack Carson, Rudy Vallee, Monte Blue, Garry Moore, Lee Bowman, Hal Perry, Don DeFore, Bill Demarest, alan Young, Eddie Bracken, Ron Randall, Harry Lauter, Sonny Tufts, Judy Canova, Betty Lynn, Virgina Mayo, Paul Lees, Barry Sullivan, Keenan Wynn.
Tragedians Team: Robert Ryan, Peter Lawford, Mark Stevens, Ceasar Romero, Dane Clark, Vic Mature, Zachary Scott, Howard Duff, Robert Stack, Marshall Thompson, John Derek, John Lund, Rory Calhoun, Richard Conte, Joel MaCrea, John Payne, Michael O'Shea, Randolph Scott, Jane Russell, Audrey Trotter.
Bat Girls: Judy Canova, Audrey Totter, Jane Russell, Rhonda Fleming, Gloria DeHaven, Jane Powell, Kay Starr, Virginia O'Brien, Laura Elliot, Betty Lynn.
There is one copy of the 20 page program for sale for $85 here: http://www.sportsartifacts.com/publications.html Fun to finally find out the information about the picture.