VIC AT WORK AND AT PLAY
Captions and photos taken from various fan magazines from the 40s and 50s.
Photo 1-Vic in the Coast Guard.
Photo 2-Victor outside one of his stores.
Photo 3-During warm weather, Vic spends a lot of time in the water--the rest dozing, reading and walking.
Photo 4-Secret of keeping the terrific Mature physique, says Vic, is scrambling over the rocks which make up most of the coastline about Laguna and taking long walks on the beach.
Photo 5-Victor at play.
Photo 6-Very handsome Vic jumping into a car.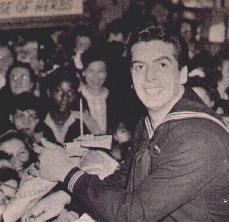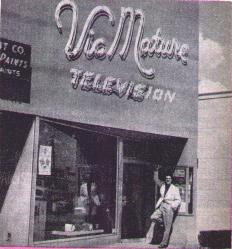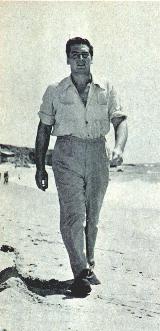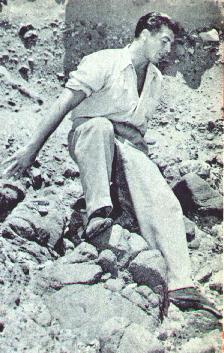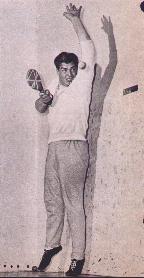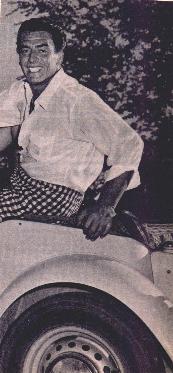 © www.victormature.net Mature's Matinee - The Victor Mature Fan Club and Website - Please do not use any of the images or information from this site on any other web sites or pages.