TREASURED CHEST 1999
A he-man with a sense of humor, screen hero Victor Mature dies of cancer at 86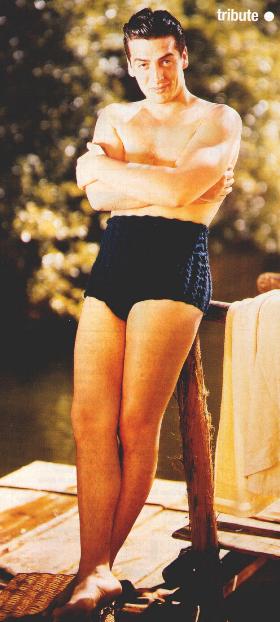 Many years after he left the restaurant he helped run in his native Louisville, Kentucky, to go to Hollywood at age 21, Victor Mature admitted, "I was casting about for a job where a guy without brains could make more money than the President."
Few movie musclemen have combined a .45 caliber wit with the 45" chest that Mature--who died of leukemia at age 86 on August 4 at his home in San Diego--displayed in such barely clothed epics as Samson and Delilah and The Robe. "He was just this great hunk of sensuality," remembers Piper Laurie, one of his co-stars. The son of an Austrian immigrant, Mature had a knack for a nickel too: He began a profitable business that would endure well past his screen career by selling TVs from his Samson dressing room.
Mature--who is survived by his wife, Lorey, a former Chicago opera singer, and their daughter Victoria, 24, a budding opera singer--was once dubbed, "a beautiful hunk of man" by publicity agents. No problem there. "I don't mind being called Glamor Boy," he once cracked, "as long as that check comes on Friday."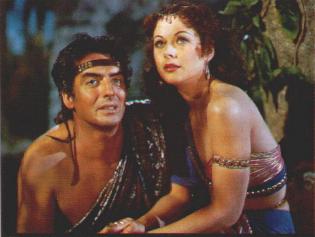 © www.victormature.net Mature's Matinee - The Victor Mature Fan Club and Website - Please do not use any of the images or information from this site on any other web sites or pages.