VIC AND DOROTHY OUT ON THE TOWN
Captions and photos taken from various fan magazines from the 40s and 50s.
Photo 1-Victor Mature cut a dashing figure with his cane when he attended a premiere with wife Dorothy.
Photo 2-Vic Mature finds things at Mocambo very interesting.
Photo 3-Victor Mature and his wife with comic Gene Baylos at the Mocambo.
Photo 4-At Ciro's benefit show, also, were Vic Mature and his lovely wife, Dorothy. Vic, who in his bachelor days had a very busy social life, has really settled down to quiet matrimony and is rarely seen in night spots nowadays.
Photo 5-More of the Vic Matures.
Photo 6-When Vic Mature takes his Dorothy out to Ciro's for the evening, she loves to get all dressed up.
Photo 7-The handsome Vic with Dorothy again.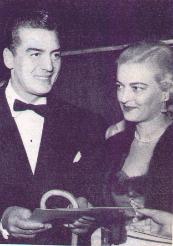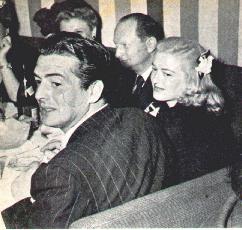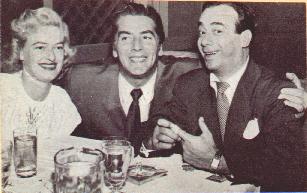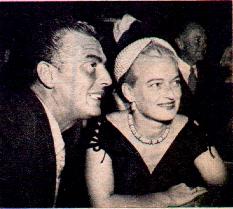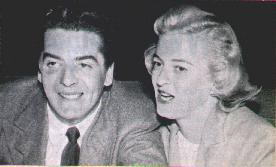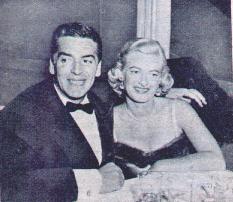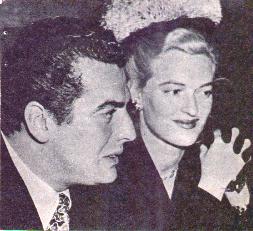 © www.victormature.net Mature's Matinee - The Victor Mature Fan Club and Website - Please do not use any of the images or information from this site on any other web sites or pages.