SOME SCENES EARLY IN VIC'S CAREER
Captions taken from various fan magazines from the 40s and 50s.
Photo 1-Virile film roles brought part as Gertrude Lawrence's muscular dream man in smash hit Lady in the Dark, his first Broadway show.
Photo 2-Scene with Danny Kaye, Macdonald Carey, in same play. Wonderful break made his six years in stock pay off, caused New York critics to pin Hunk of Man tag on him.
Photo 3-Home-town tribute, badge of honorary fire chief, when personal appearance for Captain Caution took Vic back to Louisville.
Photo 4-Family portrait of Vic's dad and his mom. His mother teased him about his hookey-playing days in Kentucky.
Photo 5-Delight over wardrobe was no publicity gag, since Vic still remembered short three years back when he had one pair of trousers.
Photo 6-Fight sequences for Footlight Serenade called for rigorous gym work--and subsequent publicity shots. Vic was tiring of Hunk of Man tag, wished for character roles.
Photo 7-"A good dancer and a lot of fun," Vic said of Betty Grable. He dated her at the time they co-starred in dramatic I Wake Up Screaming.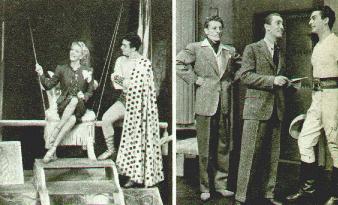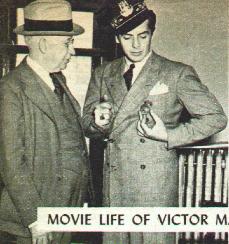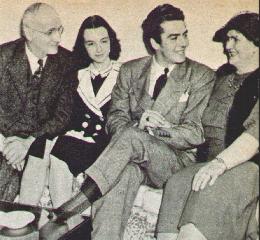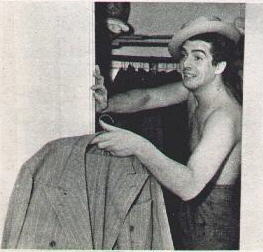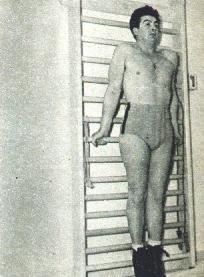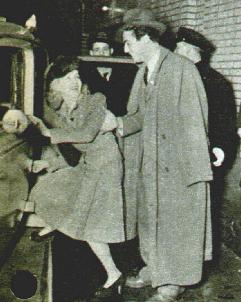 © www.victormature.net Mature's Matinee - The Victor Mature Fan Club and Website - Please do not use any of the images or information from this site on other web sites or pages.