SERVE A VICTOR MATURE "Man Appeal" meal today! 1953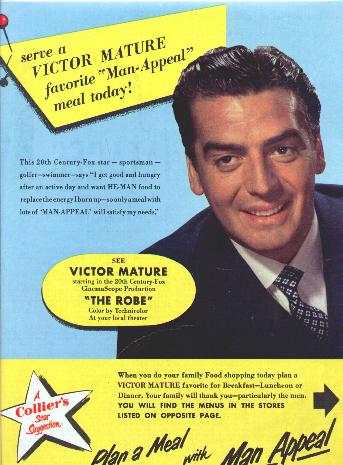 This 20th Century-Fox star--golfer--swimmer--says "I get good and hungry after an active day and want HE-MAN food to replace the energy I burn up--so only a meal with lots of 'MAN-APPEAL' will satisfy my needs."
See Victor Mature starring in the 20th Century-Fox CinemaScope Production "THE ROBE" Color by Technicolor at your local theater.
When you do your family food shopping today plan a Victor Mature favorite for breakfast, luncheon or dinner. Your family will thank you--particularly the men.