TALES OF MANHATTAN CHARITY PREMIERE NOVEMBER 1942
Handsome Victor Mature, in his Coast Guard uniform, escorted Rita Hayworth to the Charity premiere of "Tales of Manhattan" at Grauman's Chinese Theatre. War Charities received a total of $5,034 from the event. Victor Mature, Rita Hayworth and Jack Benny are seen here at the Mocambo. Talented Vic was home on leave. Nearly every screen star attended.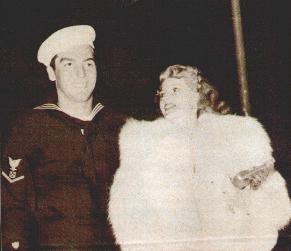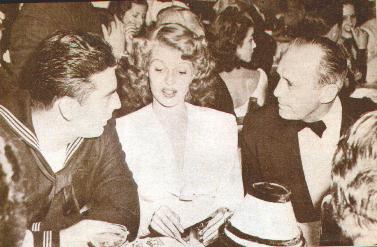 Copyright © www.victormature.net The Victor Mature Fan Club and Website - Mature's Matinee - All rights reserved. Please do not use any of the images or information from this site on any other websites or pages.