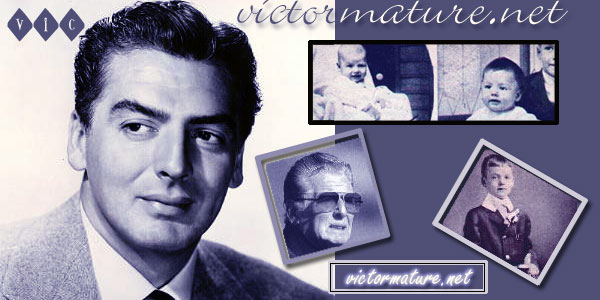 Victor - Review Of the Robe
Review Of The Robe 1953

Victor Mature endows the Roman slave Demetrius in The Robe with such pride and depth of belief in Christianity that he moves you serenely and easily to the same encompassing belief. Humble before Christ, Mature's Demetrius is nevertheless strong and fearless before the pagan Romans who have put him in bondage. When he comes upon the Roman soldiers gambling for the robe of Christ at the very foot of the cross where the bleeding Christ is nailed, all the pain and hatred that flesh is heir to explode from Mature's face in one unforgettable close-up. A shallow actor might have hoked it up, made it false by making it theatrical. Mature's expression is so profound - yet so simple - that you watch him in absolute awe. His portrayal stays with you.

A photo of Victor in Million Dollar Mermaid is at left.

Copyright © www.victormature.net The Victor Mature Fan Club and Website - Mature's Matinee - All rights reserved. Please do not use any of the images or information from this site on any other websites or pages.