Victor with his adorable pets (quotes were taken from various fan magazines from the 40s and 50s)
VICTOR AND HIS PETS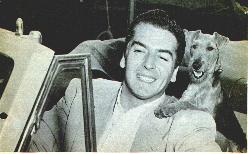 He breaks most of the rules and routines but Victor Mature of "Interference" has the way with all women.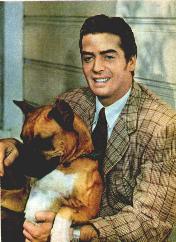 Genius II was a witness to the first meeting of Vic and his future wife, Dorothy, at Laguna.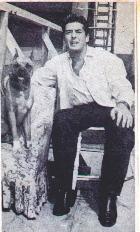 Host of party was Joe, dog star of the Roach movie. Below, Barbara Bates, Vic Mature supervise meeting of Genius, Vic's boxer, who came in spite of broken leg, and Joe.