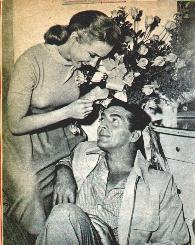 BEHIND THE SCENES OF DANGEROUS MISSION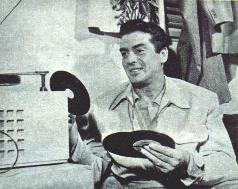 Tho' Victor Mature spoofed Piper's new beau he understands the mysterious ways of love. Married to Dorothy Berry for five years, he's step-dad of 10-year-old Mike, carts phonograph and records wherever he goes.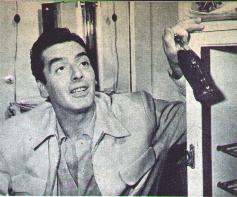 With best acting role to date in The Robe, Vic finally sheds tag of "that beautiful hunk of man." Master of a Mandeville Canyon ranch, he's left the social whirl.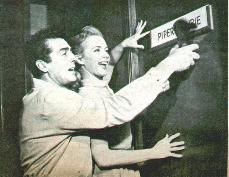 Besides acting career, Vic carries on money-making sidelines; he's co-owner of Texas oil company, sole owner of four television stores. Before pic started, Vic rented a home at Del Mar for the summer to catch up on top hobby of racing.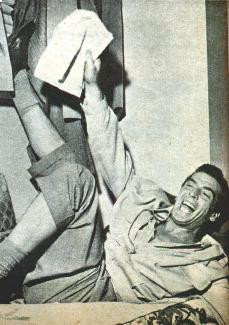 Vic's clowning is rare; these days he takes his career more seriously. Born in Louisville, Kentucky, he's 6'3" tall, and has a 45" chest expansion, shuns exercise.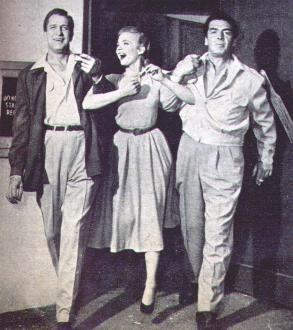 Co-stars Vincent Price and Victor with Piper Laurie.